About the DCU Covid-19 Student Emergency Fund
At DCU, we believe that ability alone should determine a student's access to higher education. DCU established Ireland's first University Access programme in 1990, and, for 30 years, we have continued to deliver the largest programme nationally, enabling almost 4,000 students from economically disadvantaged backgrounds to pursue their dream of third level education.
We have seen that, with the right supports, Access students excel in their studies and go on to pursue successful careers, making a significant impact in society across many sectors.
Sadly, Covid-19 is creating significant difficulties for Access students who come from low-income families, and for many other students too. Family incomes have been decimated and students have lost the part-time and summer work that they rely on to save for next year's rent, transport, materials and food costs.
Thanks to the generosity of private donors, all DCU Access students receive an annual scholarship, together with personal and academic supports to enable them complete their course. At a time, however, when Access students will need their scholarship more than ever, we face an unprecedented challenge to maintain this funding, as our supporters also feel the economic impact of Covid-19. With unemployment at record levels, our challenge is not only to maintain funding for current students, but also to provide for a significant increase in students who will need our support next year.
The DCU Covid-19 Student Emergency Fund will enable DCU to support students in the following priority areas:
Maintaining Access scholarships for over 1,100 students and responding to increased demand.
Providing emergency and once-off support to students in serious financial difficulty due to Covid-19.
Providing technology to ensure that students can pursue much of their learning online, as all universities face a prolonged period of social distancing and substantial delivery of courses online.
Providing mental health supports for vulnerable students.
Every donation to this fund will help to ensure that Covid-19 does not prevent disadvantaged students from fulfilling their potential in life.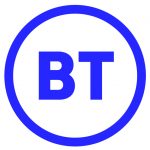 Thank you to our supporters in leading communications services company, BT Ireland, who have committed to match the first €25,000 donated by friends and alumni to the DCU Covid-19 Student Emergency Fund.